The Chamber Staff is a small team dedicated to serving our community. Our office space is located just off Highway 61 by, in the strip mall with Don Julio's but you will often find us out in the community reaching out to local businesses and learning how we can best serve you.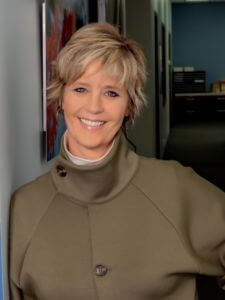 Nannette LaNasa
President & CEO
Nannette began with the Forest Lake Area Chamber as President & CEO mid-year of 2018 after serving as the Business Specialist at Rapid Press Printing. Nannette has a passion for this area and for the businesses and organizations that make up the Forest Lake Area community. She raised two children who attended both Lakes International Language Academy and the Forest Lake Area Schools. She served on multiple youth sports boards and committees while her children competed. In her off time, Nannette enjoys hiking, travel, sunshine and is always game for a good laugh with friends.
Kayla Mildon
Executive Assistant
The Forest Lake Chamber of Commerce welcomed Kayla to the team in 2022. Kayla has an Associate's Degree in Business Management and Marketing. Her skills, personality, experience, and knowledge is a tremendous asset to the team! Graduating from Forest Lake High School and 4th generation from this area makes her passionate about the community in which she serves. She has made it her mission to connect businesses and the community to cultivate a great place to live, work and play!