Chamber Event & Programming Overview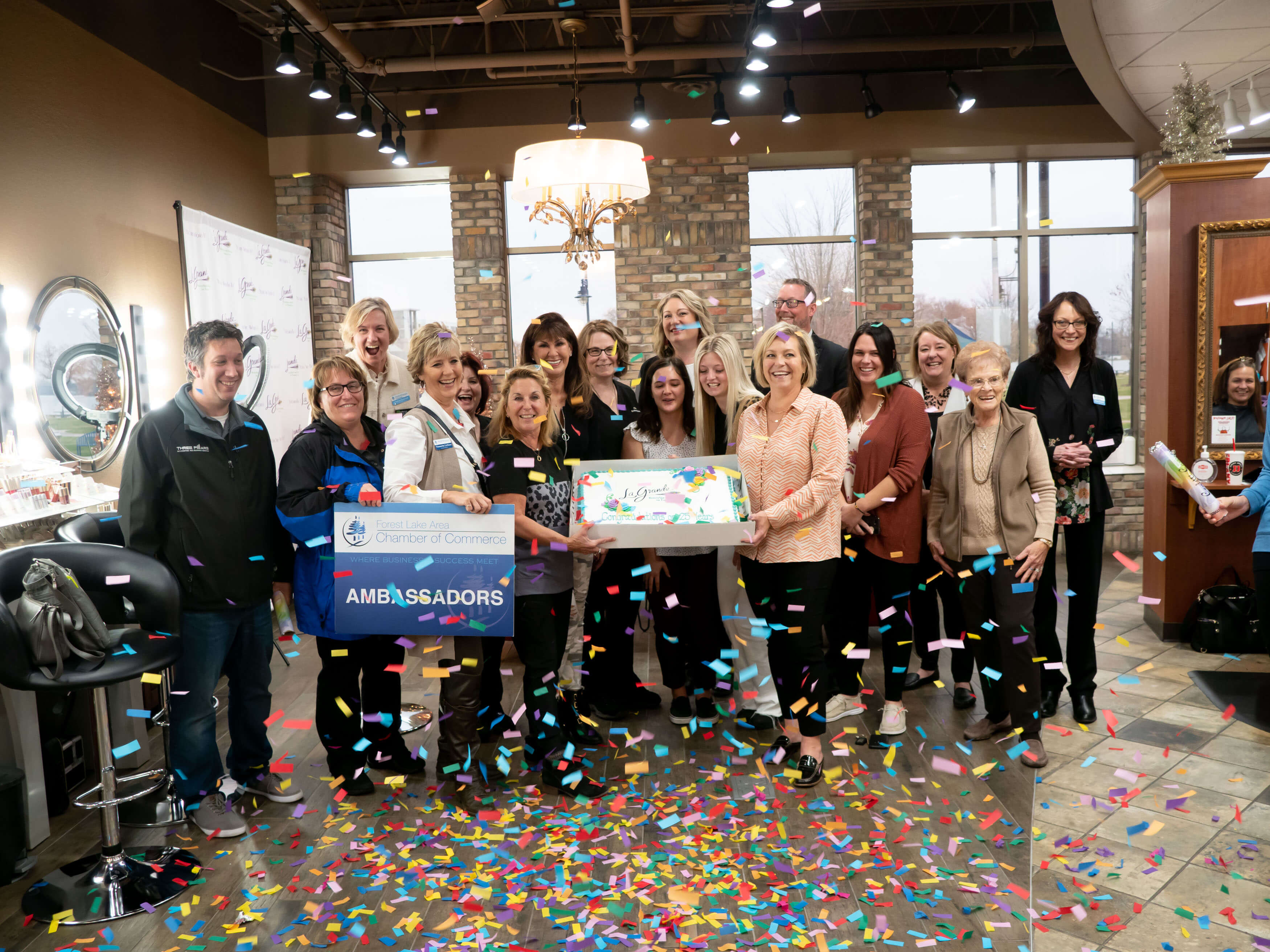 Ambassador Visits - this is a 15-20 minute (at your business site) visit where the ambassadors introduce themselves and then the floor will be the host's to tell us about your biz and who you might like to meet to grow your business. We then proceed to take a (ribbon cutting if appropriate) photo with your team and our crew for social media and the news paper!
Coffee & Connections - this is a great way to meet other local business representatives. The atmosphere is casual and features a short educational component, a member spotlight and the opportunity to practice your networking skills recently learned. Each attendee gives a brief introduction as well.
Ladies Out to Lunch - this meeting over lunch is designed to support and empower those who attend with a facilitated conversation that is always timely and always valuable. Each attendee purchases their own lunch.
Member Mixer - this opportunity to mix and mingle is an open house style format from 4-6 pm which is hosted by a member. The host typically provides food and beverages! This is a wonderful informal format to get to know other business professionals in the area and as a host, to bring the membership to you.
Monthly Programming:
First Thursday: Member Mixers
First Thursday: Ambassador Visits (including Ribbon Cuttings)
First Friday: Ladies Out to Lunch
Third Wednesday: Coffee & Connections - Forest Lake
Fourth Thursday: Coffee & Connections - Wyoming
Events Throughout the Year:
Annual Forest Lake Area Chamber Golf Event (late July)
Annual Meeting & Awards Gala (late fall)
Business Education Day & Vendor Show (late August)
Chamber 101 Orientation (multiple)
Chamber U Education (varies)
Co-Chamber Boat Ride on the St. Croix River (August)
Lakes Area Expo (spring)
Member Meal Meetings (quarterly)
Optimize Your Business Summits (multiple across Washington County)